IMAGINE, CREATE, DELIVER.
A CREATIVE INTERIOR ARCHITECTURE COMPANY BASED IN LONDON AND LEEDS
Marks Design has over 10 years experience working for some of the best museum design agencies in the world. We design for museums, exhibitions, office and commercial sectors.
Contact
Jan -Dec 2019
Intermarketing Agency
Office Design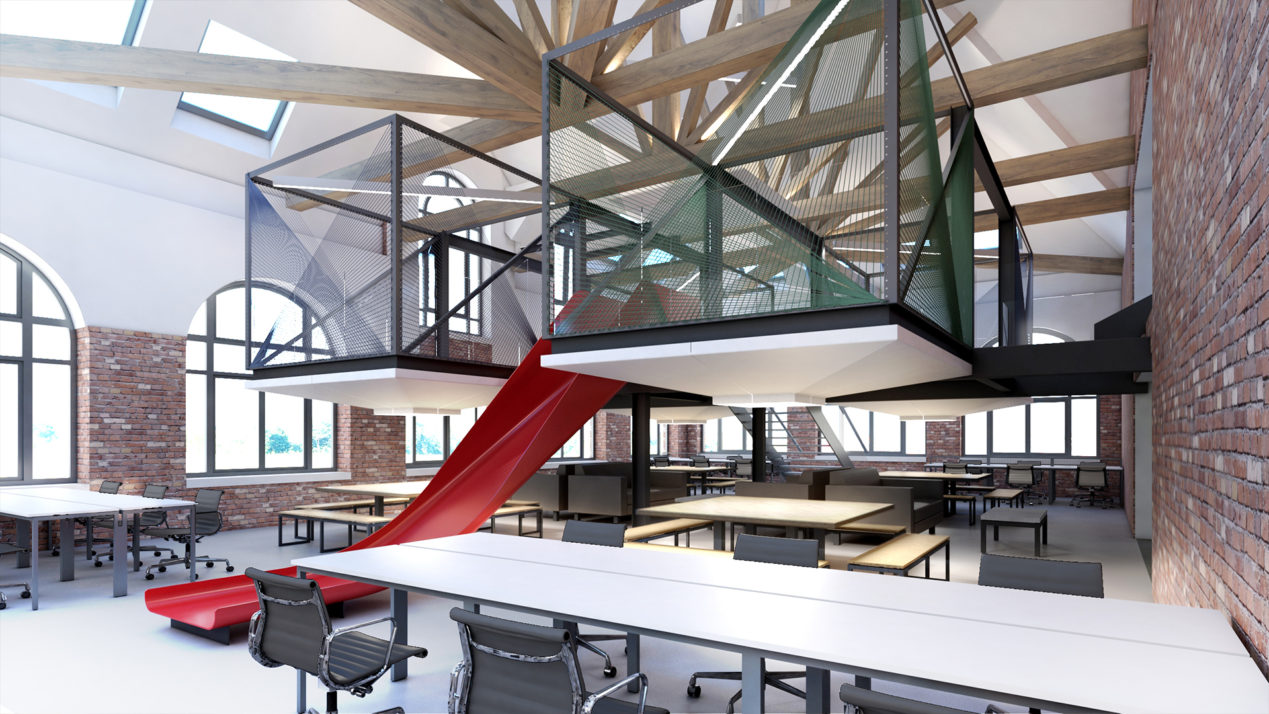 IMA
Intermarketing Agency's new HQ in Leeds dock covers three stories with a staggering 25,000sq ft, consisting of 260 desks with an expansion space of 100 desks. The building went though a 2.5million renovation which consists of a new reception, cafe, hot-desking space, meeting rooms, breakout spaces, games area and a cantilevered steel meeting pods mezzanine inspired by the building's history of The Malthouse for Tetley's brewery.
The design concept throughout the building was inspired by Great British Design.
Property Developer/Investor – Allied \London
Contractor – Kerrs Interiors
Project Manager – Crowther Turnbull Booth
Lighting – Marks Design, K2, Foundry
IT Support and Services – RABB-IT
Mechanical & Electrical Services – K2
Graphics – Marks Design, ACME, IMA
Oct 2019 -Jan 2020
YORK ART GALLERY, MAKING A MASTERPIECE
Art Exhibition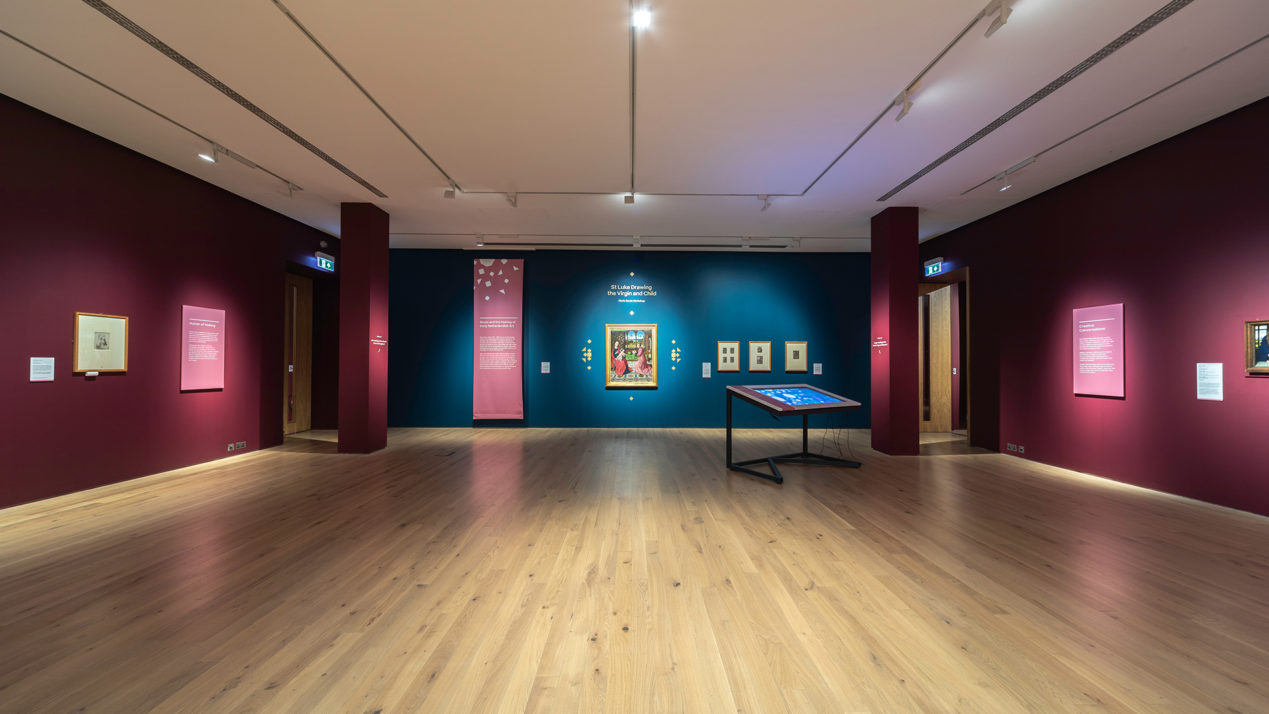 Marks Design was welcomed back to the York Art Gallery to produce a touchscreen interactive plinth influenced by a late fifteenth-century painting by the Dieric Bouts workshop, Saint Luke Drawing the Virgin and Child.
We also created a fun interactive floor puzzle based on the geometric tile patterns, these were drawn from two of Bout's paintings.
2018
When all is quiet, The Kaiser Chiefs
Art Exhibition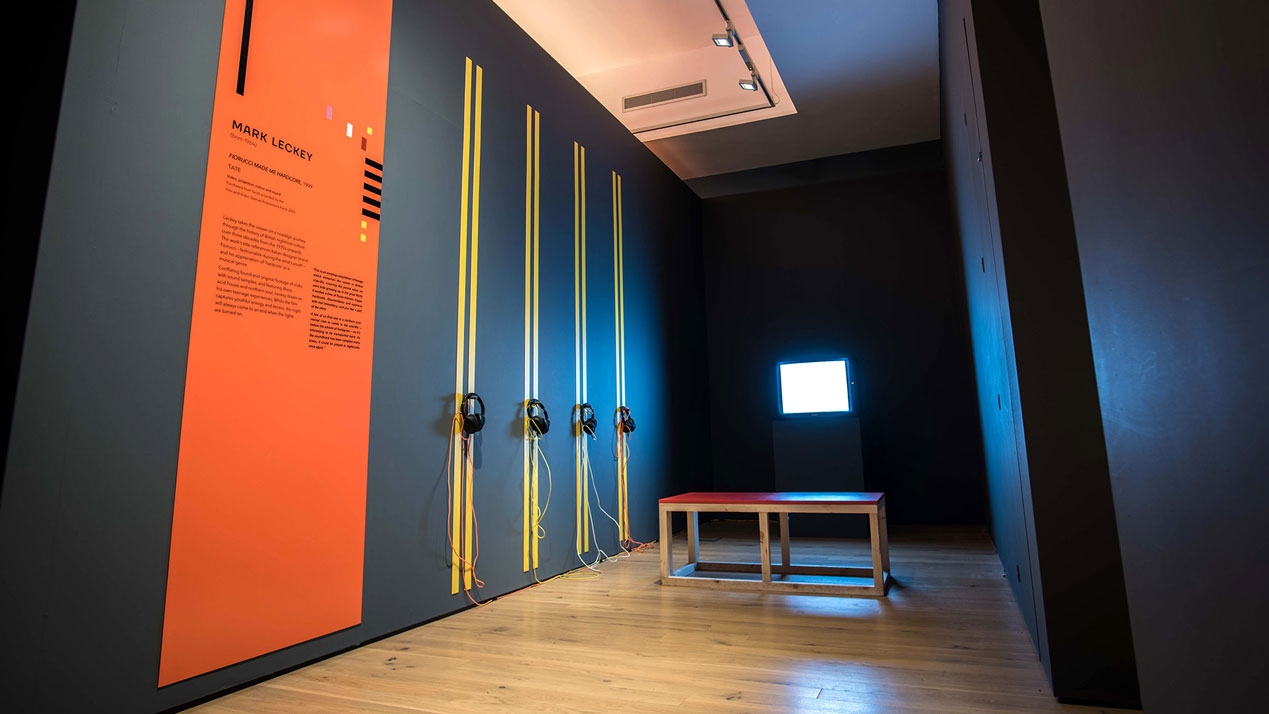 When all is quiet – York Art Gallery in conversation with The Kaiser Chiefs
A collaborative project working with the York Art Gallery (YAG) and the Kaiser Chiefs exploring the medium of sound and art.
The Kaiser Chiefs hand-picked a series of paintings from the YAG's permanent art collection to show alongside works by contemporary sound artists which have directly influenced their practice.
Open until 10th March 2019.
Contractor – Paragon Creative
Graphics – ACME Studios
Lighting – York Art Gallery
Photography – Anthony Chappel Ross & Chris Streek
Dec 2018
Journey Further
Office Design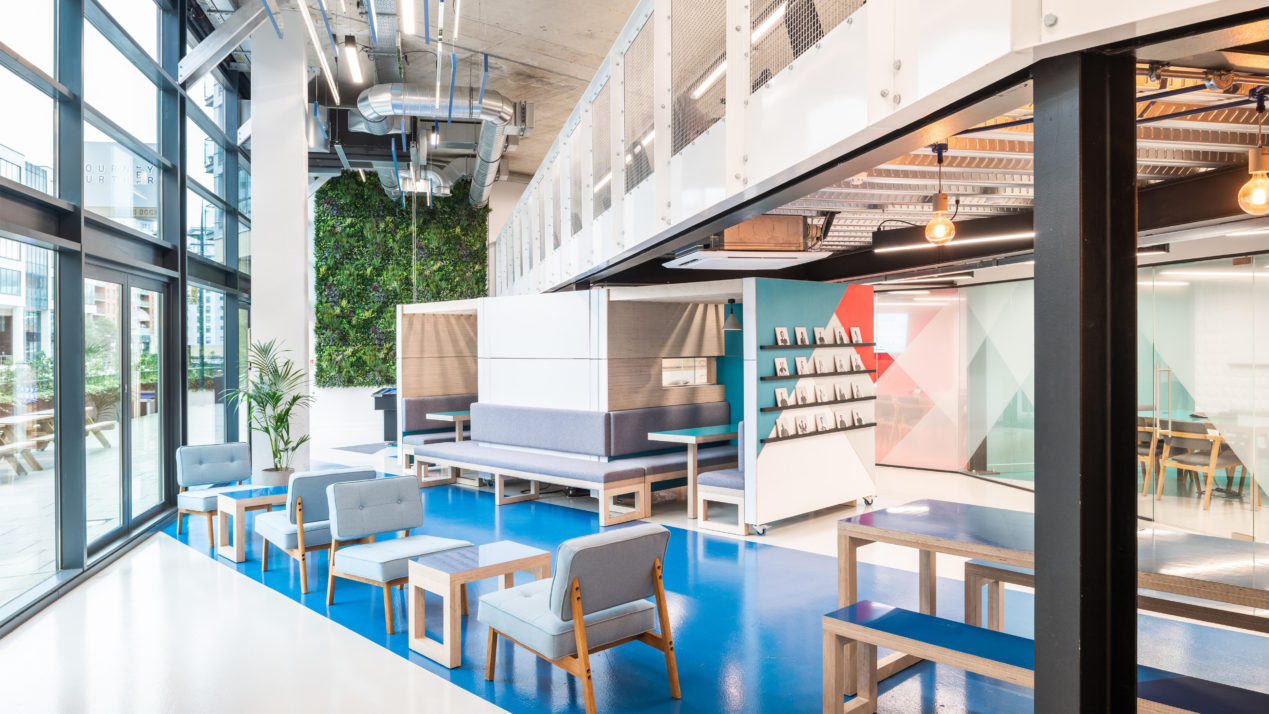 Journey Further
5700 sq ft creative office space in Leeds Dock.
Following the client's core values, ambition, deliverables and budget to create a bold, comfortable and flexible working environment.
Contractor – Strategic Team Group, Helix 3D
Graphics – Margot Lombaert Studio, Leach Inspire
Lighting – MD, Hacel
2015/2017
Kuwait
Museum Design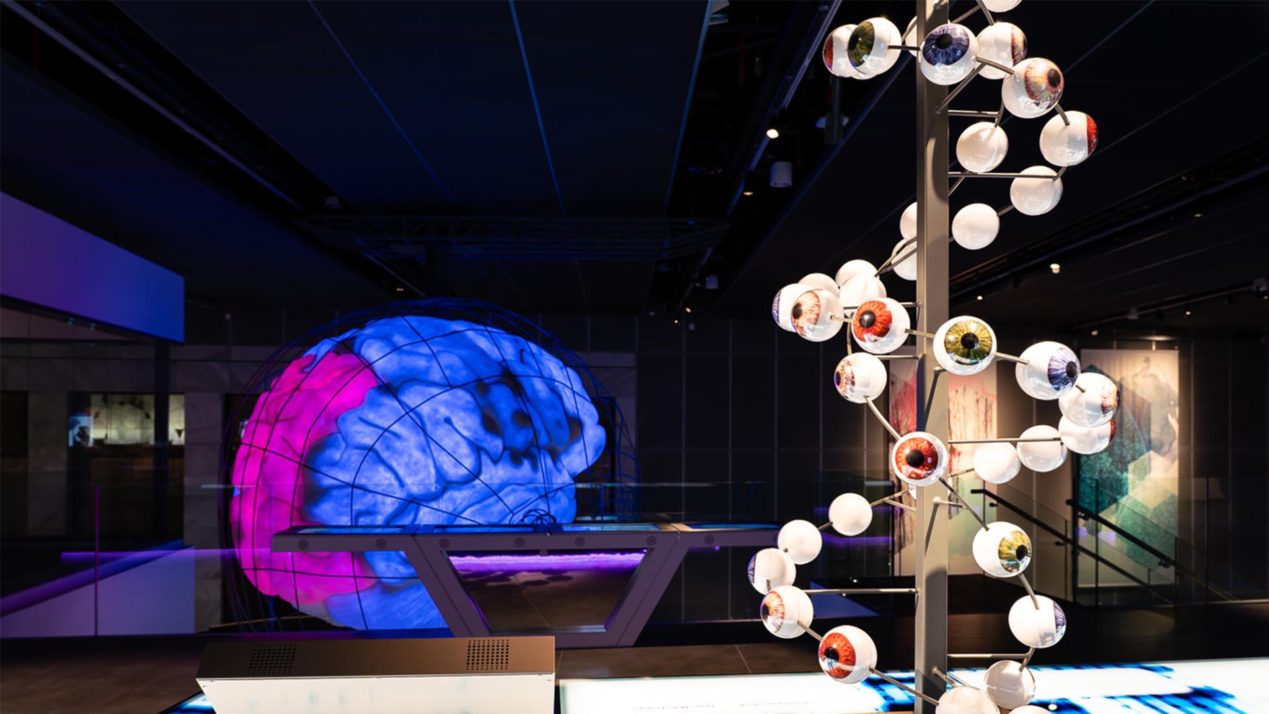 Sheikh Abdullah Al-Salam Cultural Centre
Based in Kuwait, the centre is the largest museum to date in the world at a staggering 13Hectare site, consisting of 4 world class museums covering Natural History, Science, Space, Islamic history & culture.
Role – Designer & Manager of 6 exhibition galleries whilst at Cultural Innovations.
Contractors – Beck Interiors, Proasur, Museko, Research Castings, Helix 3D, Projex
Graphics – ACME, Leach Inspire
Lighting – MD/MET
2014/2015
Macan
Museum Design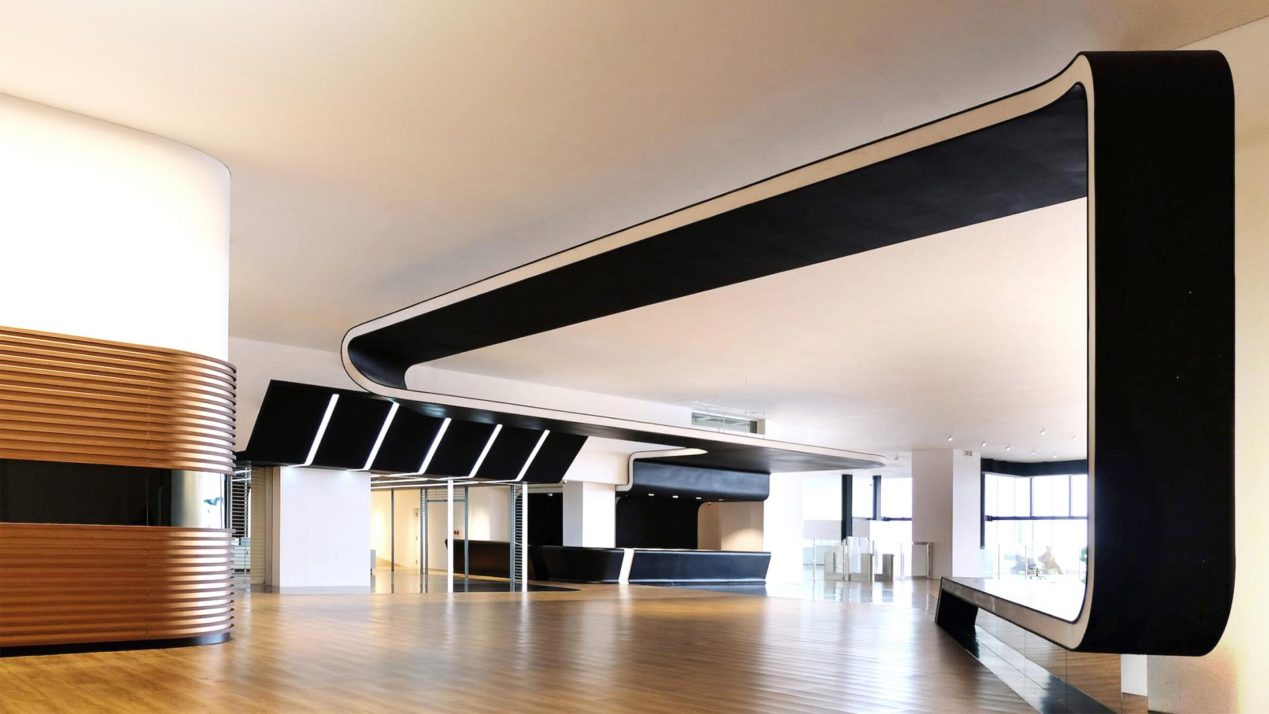 'Museum MACAN' Modern and Contemporary Art Gallery of Indonesia
Voted one of the world's greatest places in 2018, 'Museum MACAN' is Indonesia's first modern art museum based in Jakarta.
The Art gallery is 4000sqm including 5 themed gallery spaces, cafe with 140 covers, retail space, sculpture dry garden and flexible function space of 1750sqm for weddings and product launches.
Collector Haryanto Adikoesoemo's.
Role – Senior leading 3D Designer whilst at MET.
2012/2013
Duxford
Museum Design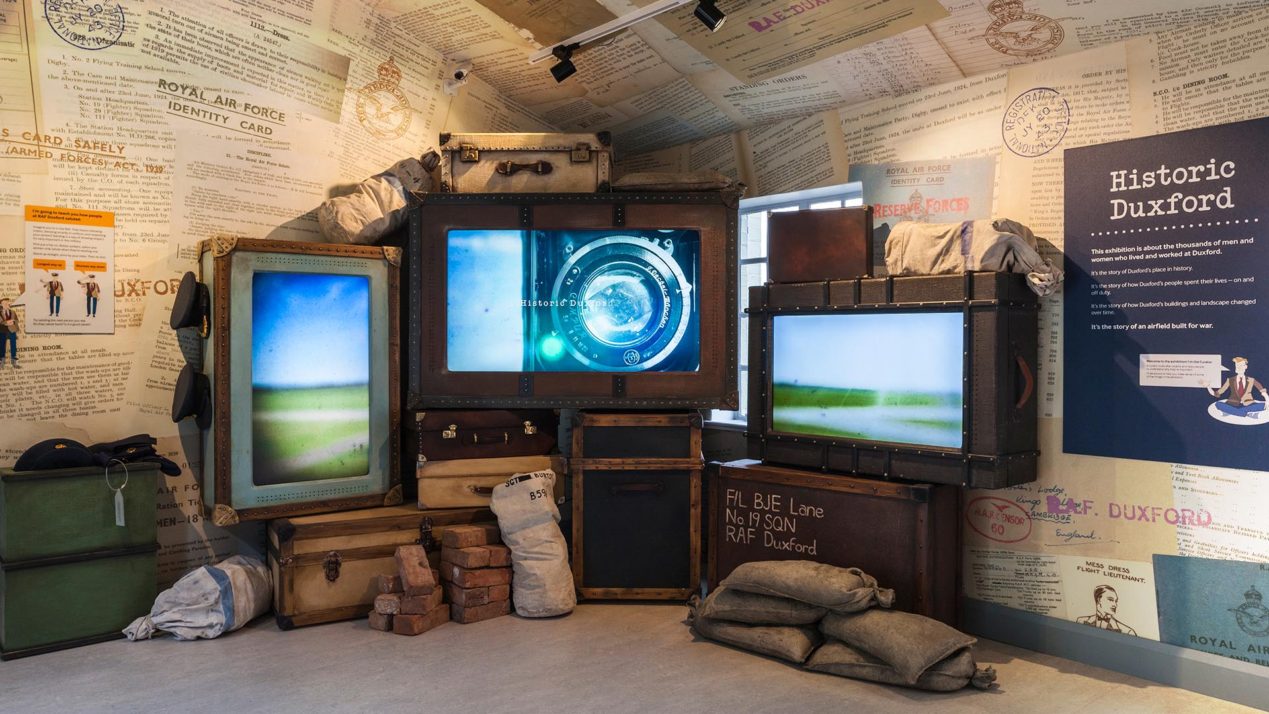 Historic Duxford – IWM Duxford
The brief was to develop the old existing Watch Office of a UK airbase into a permanent museum/interactive gallery space.
The gallery tells the stories of the people that used to work and live on the site over the period from the First World War through to the Cold War making it a fun and interactive space for the family and school visits. The exhibition opened to the public in March 2013, it has featured in various design magazines and won an award for disability and access.
Role – Senior leading 3D Designer whilst at MET.
Contractor – Paragon Creative
Graphics – Philip Simpson
Lighting – MD/MET, iGuzzini
2011/2012
War Horse
Museum Design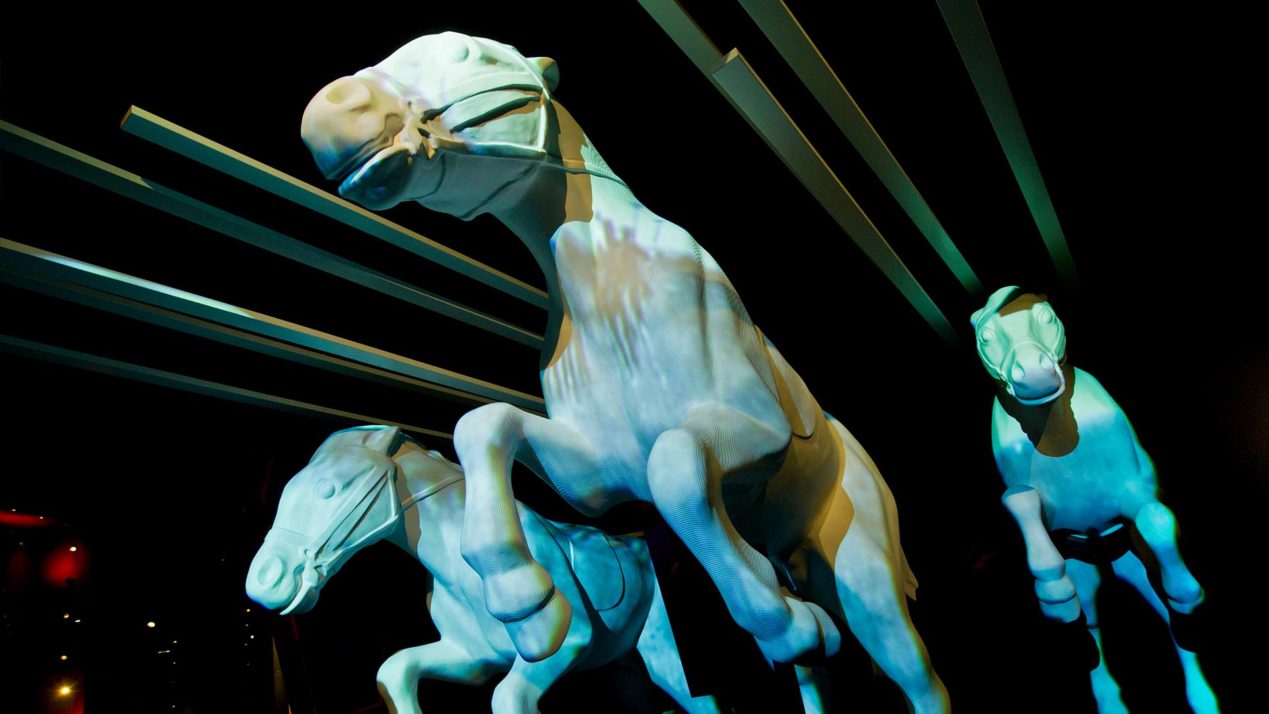 War Horse – fact & fiction – National Army Museum
'War Horse' at the National Army museum was influenced by the book by Michael Morpurgo and the play at the National Theatre.
The story recounts the experiences of Joey, a horse purchased by the Army for service in World War I France and the attempts of young Albert, his previous owner, to bring him safely home.
The exhibition was exceedingly successful, due to this the National Army Museum extended the duration of the exhibition for an extra 6months.
Role – 3D Designer whilst at MET.
Contractor – MER
Graphics – National Army Museum
Lighting – NAM
THINK OUTSIDE THE BOX.
PASSIONATE ABOUT CREATIVE DESIGN AND READY TO PUSH THE BOUNDARIES FOR EYE CATCHING SPACES.
We are passionate about creative design, understanding the client, the vision, the brand and the audience while ensuring every project is unique.
Coming from a museum design background, design is driven on visitor experience and brand identity, ensuring strong visual impact and first impressions for visitor engagement.
Offering a process from conceptual through to completion, we cover every aspect of the design process to the finest detail.
Every project is unique in itself from museums, exhibitions, office and retail so we will bring in the right specialists for your project. Be that carpenters, ironmongers, model makers or artists.
Services
Free Consultation

Site Visit

Spatial Planning

Conceptual Design

User Experience

Bespoke Design

Visualization

Detail Design

Production & Fabrication

On-Site Management